127 Yard Sale Blog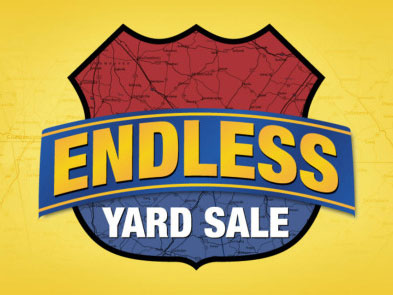 TV Show Premiere!
We've finally received the official premiere date/times and some exciting news! For this year's Endless Yard Sale show there will be two episodes. One will focus on Kentucky and the other on Ohio.
The Endless Yard Sale show follows three teams competing to find the best bargains while scouring the World's Longest Yard Sale, the 127 Yard Sale.
Note: The show has moved from HGTV to its sister network Great American Country.